Corporate Services
In many cases, the stability of the corporate environment comes with a tradeoff in institutional responsiveness. Hilliard Management Group's proprietary systems and templates can bring fresh momentum to your internal processes by offering audit services and other event-specific support that allow your departments to focus on their day-to-day responsibilities.
Subsidiary Financial and Operations Management: Do you really know how efficiently your subsidiary or field office is operating? Hilliard Management Group can reduce your accounting, operational, legal, and other G&A expense through independent analysis and direct reporting to the corporate office.


Special Situations/Turnaround Management: It is not cost-effective to maintain staff specializing in the handling of transitory events, and in many cases such issues are time sensitive. We have a rapid response team available that offers the agility and maturity gained from their experience in M&A support, corporate turnarounds, and other sensitive situations ready to assist you.


Controller & Accounting Services: We help clients formulate and execute financial strategies that enable them to improve business performance and maintain a competitive advantage.


Pre-Audit Support: Audits are expensive, but necessary for establishing corporate integrity in the years leading up to a liquidity event. We organize your records and solve problems in advance, reducing the total cost of your audit and negating the need for additional audit related expense.


Due Diligence for Mergers & Acquisitions: Many mergers fail due to incomplete, inaccurate, or untimely due diligence prior to the closing date. Hilliard Management Group provides complete, comprehensive, and accurate financial analysis and due diligence involving mergers and acquisitions up to US$2.6B.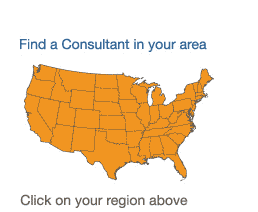 "HMG worked closely with KPMG on our audit providing a much more comprehensive review and proactively making adjustments. As a result, the audit moved along much more smoothly than expected with resultant savings in both management time and reduced audit expenses."
Jacob S., Stone Ridge Partners LLC
New York, NY