Small Business Services
Hilliard Management Group knows that as a small business operator you are responsible for your company's success. By providing forecasts and timely, accurate financial data, we enable you to manage your business proactively; tracking your dollars, making informed business decisions, and attaining profitability every quarter.
Our services include:
Financial Analysis: We'll coach you to work proactively with your profit & loss, statement of cash flows, and additional financial reports, enabling you to use them as tools to identify areas of the business that need attention, and make informed management decisions to increase profits and business performance.


On-Site Bookkeeping and Financial Accounting Consulting: Our consultants perform financial services onsite, ensuring that your financial records are not only kept up-to-date throughout the month, but are also close-at-hand for your use in making management decisions each day.


Bookkeeping and Accounting Software Training: Employee training is incorporated into all of Hilliard Management Group's engagements in order to optimize the timeliness and quality of your financial reports.


Accounting System Set-up: We work with you to set up properly your accounting systems from the onset, eliminating delays in data entry and analysis, thereby saving you time and money.


Budgeting, Cash Flow Analysis and Forecasting: One of the main reasons 80% of small businesses fail within the first five years is the lack of a realistic budget. Hilliard Management Group works with you to develop an objective budget and cash flow forecast, enabling you to set obtainable goals and anticipate potential cash shortages.


Policies & Procedures Documentation: In order to have effective accounting information, it must be entered accurately and on a timely basis. Our consultants work with you to standardize your bookkeeping and financial accounting procedures in order to increase efficiency and consistency for you and your current and future staff.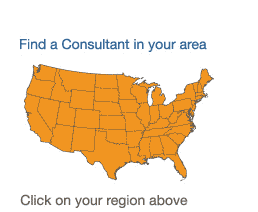 "I cannot begin to tell you how much easier my life is now. Hilliard Management Group not only put my fears to rest but also did exactly as they said they would."
Frank G ., Chiropractor
San Franciso, CA